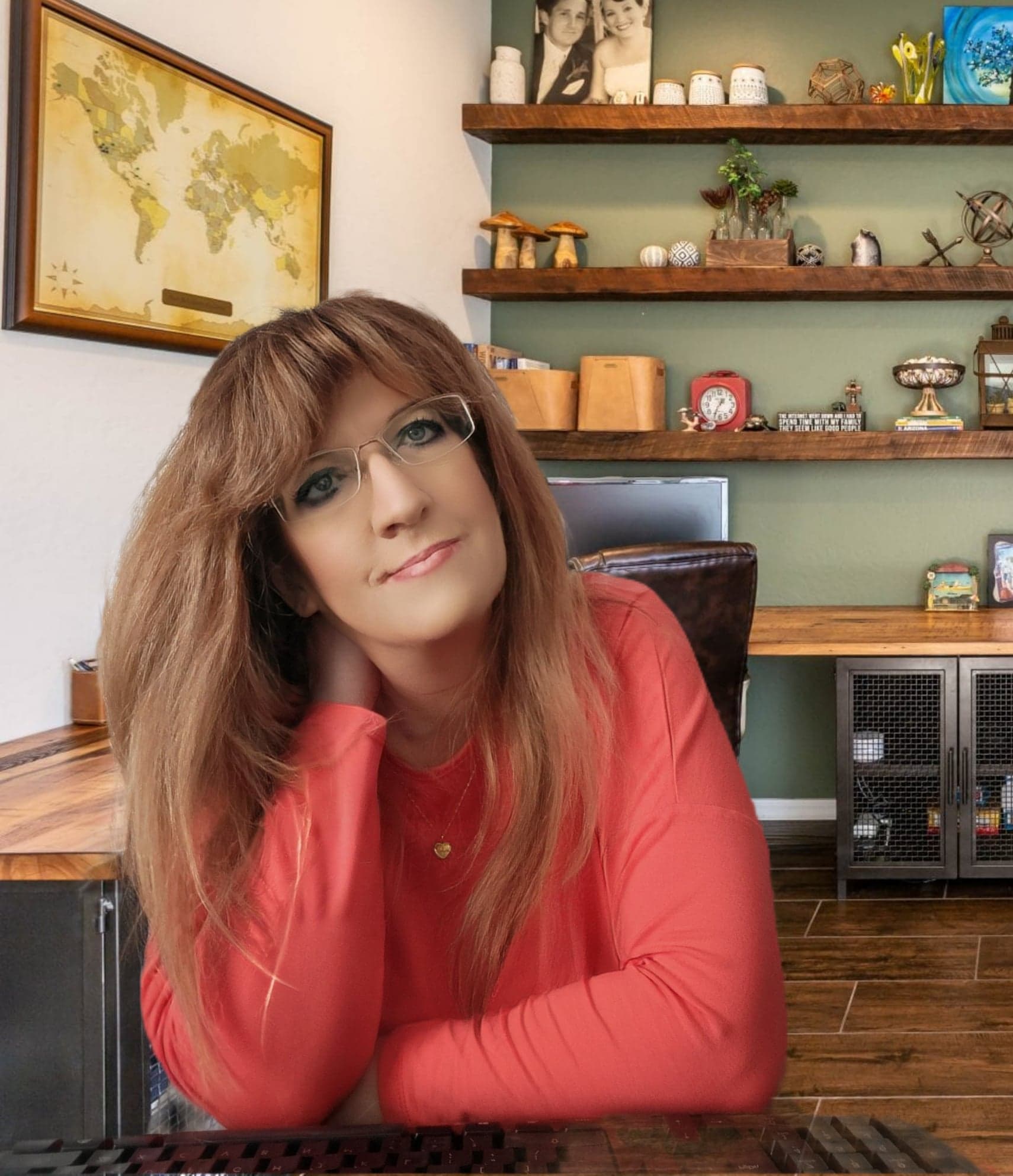 Nazywam się Dorota
Mogłabym wymieniać po kolej:
Że jestem Prezesem w Certyfikowanym Biurze Księgowym Family Company
D.R.Zakrzewscy sp. z o.o.mieszczącym się w Nadarzynie przy ul.Zielonej Łąki 34
Że jestem Członkiem Założycielem Krajowej Izby Biur Rachunkowych.
A także Członkiem Stowarzyszenia Właścicieli Biur Rachunkowych,
członkiem zwykłym i wspierającym Stowarzyszenia Księgowych w Polsce.
O mało nie zapomniałam, jestem również Patronem Merytorycznym Urzędu Skarbowego w Pruszkowie.
Ale czy to jest najważniejsze ?  Dla mnie nie i dla Was też nie powinno.
Najważniejsze jest to iż od 25 lat jestem księgową.
I tak samo jak pierwszego dnia jak i obecnie ten świat mnie fascynuje.
Moją specjalnością są sprawy podatkowo zawiłe i trudne do rozwiązania
na pierwszy rzut oka. Jako księgowa nigdy nie bałam się skomplikowanych spraw.
Cieszyłam się i nadal cieszę, jak dzięki swojej wiedzy eksperckiej mogę pomóc Klientowi. Włącza mi się wtedy zmysł kopacza i jak taki krecik kopie w ustawach przepisach rozporządzeniach i co tam jeszcze podpiszą w nocy lub wydadzą w piątek o 19.45, by wyprostować wszystko do najmniejszego szczegółu.
Co mnie skłoniło do prowadzenia bloga ?
Zawiłe i nieprecyzyjne przepisy prawa podatkowego. Pomimo mojego stażu w księgowości i kadrach, ustawodawca nadal potrafi mnie zaskoczyć,
szczególnie robi to w tym roku.
Zadbał przez to również o to, bym się nie nudziła wieczorami. Szczególnie jak trzeba przeczytać tonę ustaw, uchwał interpretacji
i co tam jeszcze potrzeba by do końca zgłębić dane zagadnienie.I oczywiście zrozumieć co autor miał na myśli, chodź w dzisiejszych czasach
to nie jest proste. A nawet jak jesteśmy blisko, to nagle zmieniają przepisy i zaczynamy od nowa.
Ale przede wszystkim dlatego podjęłam się tego wyzwania, bo mówiąc wprost. Trafiało mnie, że nigdzie nie mogłam znaleźć wszystkich wiadomości
w jednym miejscu. Było trochę tu, trochę tam, ale nigdzie nie był omówiony temat od a do z. Postaram się byście znaleźli to wszystko na moim blogu.
Omówiony temat od początku do końca. Jasno i czytelnie wyjaśnione. By każdy kto potrzebuje uzupełnienia wiedzy, nie domyślał się, co miałam na myśli to pisząc.
Dobrze, koniec bo Was zanudzę. Zapraszam na blog i do dyskusji pod postami.
Potrzebujesz wsparcia w prowadzeniu księgowości twojej firmy
Zadzwoń do mnie lub napisz